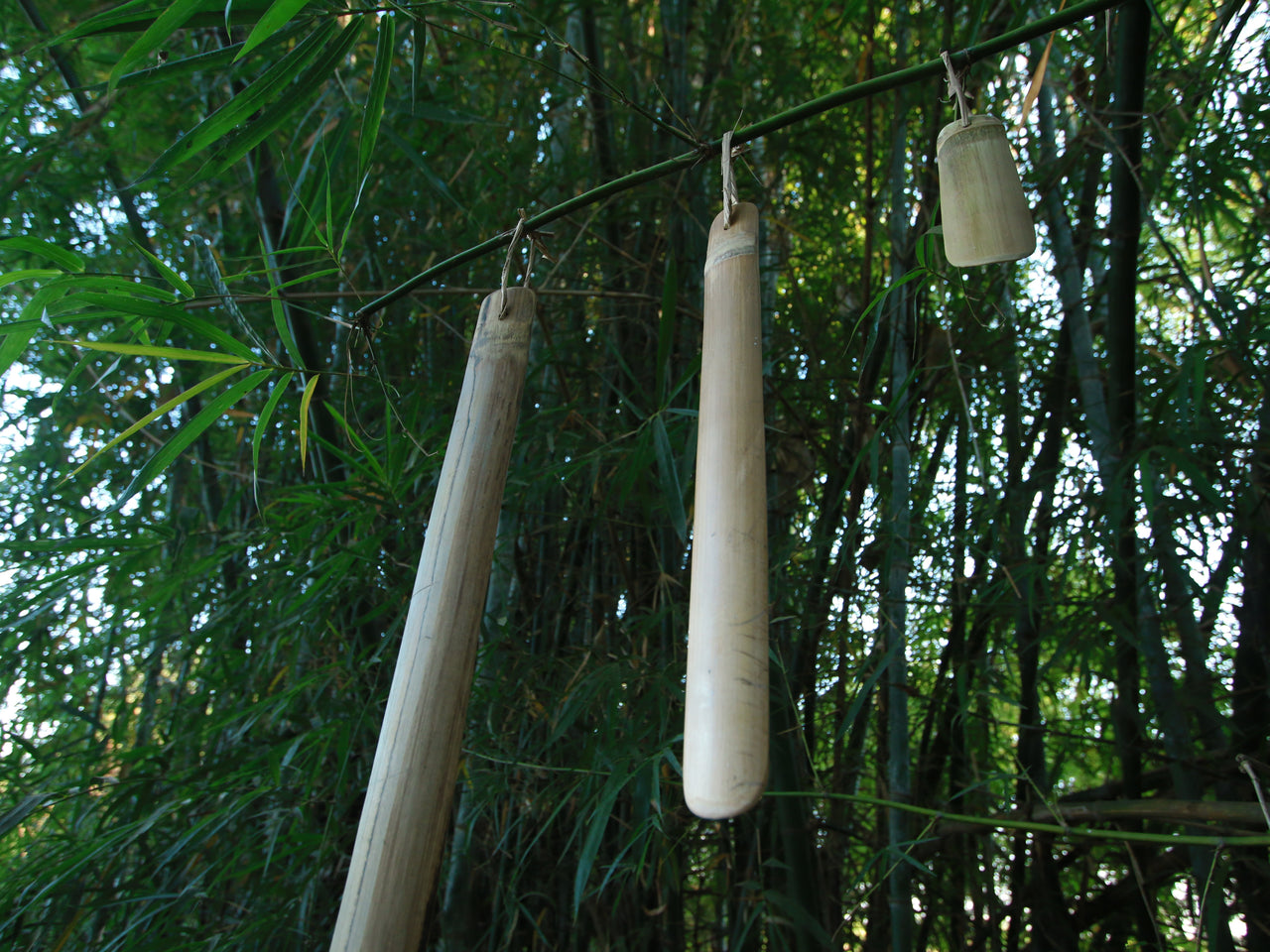 Do you have trouble getting your shoes on? It may be hard to ignore the irritation on your heels from squeezing into snug or stiff shoes, and your heels are most likely damaging your shoes at the same time! Our handcrafted shoehorns guide your foot effortlessly into the shoe and prevent against unnecessary wear and tear to your favorite footwear.  
We provide three lengths of natural bamboo shoehorns, a material designed to be flexible and resilient for long term use. Each shoehorn is equipped with a strap for ease of storage. 
Our shoehorns are designed to work for you, so let's decide what length best suits your style!
Use our easy three-factor guide to choose the best shoehorn length for you. 
1. Do you prefer to put on your shoes while sitting or standing up?
 If you sit down to put on your shoes every day, consider a short or medium length shoehorn for the most comfortable use. These are also our most portable options and are easiest to tuck into your suitcase! Alternatively, a long shoehorn will most easily reach from your hand to your heel in a standing position
2. Do you experience back or neck pain? 
Longer shoehorns are also beneficial for those who are uncomfortable bending their back or neck while putting on their shoes. The length of our large shoehorns allows you to maintain a straight posture and avoid straining your spine when slipping your feet into your shoes every day. 
3. What kind of shoes are you wearing?
For putting on your favorite sneakers and other low-top shoes, you can choose almost any length of shoehorn. However, high-top shoes and boots often have a higher back to the shoe itself, so we recommend you choose a longer length shoehorn to ensure an easy entry into your taller shoes. For those who wear both styles of shoes with equal frequency, check out our shoehorn bundle offers to mix and match lengths!
Contact Us
About Us
Inspired by Thai minimalism, Shootz delivers simple, sustainable solutions to encourage mindful growth and a purpose-driven lifestyle that positively impacts both us and our planet.